Facing the cruel war against the pandemic,
  Although they seem week in strength,
  The heroines step forward with great courage,
  And they go to the front line to flight again for life and against the pandemic.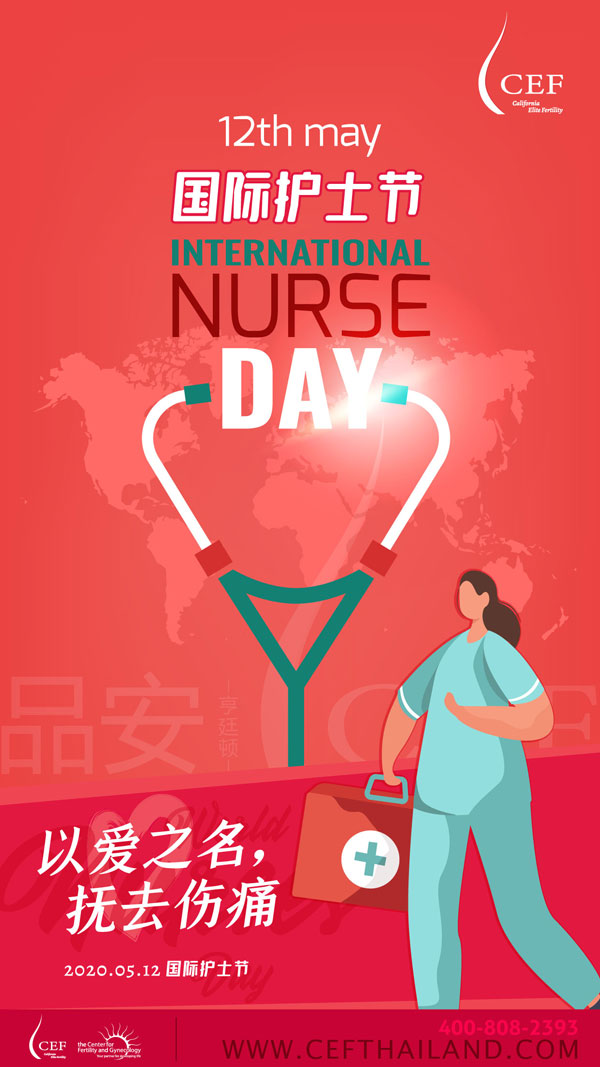 They stick to their posts with the greatest enthusiasm,
  Take care of the patients day and night,
  And pacify every person who feels helpless.
  They bring new hopes to be written in the Dictionary of Life.
  The world remains beautiful because of you.
  In this special holiday that belongs to all nurses,
  CEF Bangkok salutes you, our lovely angels in white clothes.
  Thank you for the hard work and happy Nurse's Day to all of you!